Slim-Tec™ Counter Mat or Counter Pad
Slim-Tec™ Counter Mat or Counter Pad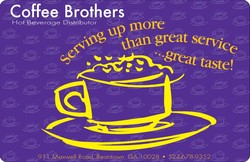 • Slim-Tec™ adheres lightly to your desired surface, nearly becoming one with it! Non permanent, low tac adhesive, allows the mats to be easily moved to an alternate location. Will not damage surface when removed!

• Choose from 18 standard colors. Color Match is available for extra charge.

• Four Color process available with product code KOM-104.
No Set Up Fee!
Normal Production Time:
10 Working Days
Product Size:
17" x 11"
Product Weight:
250= 30 lbs. / 500= 61 lbs.
Made In:
United States
Additional Information:
Production: 10 -15 business days. Custom sizes and custom shapes available on Kwik-Quote™!
Cool Grey, Emerald Green, Forest Green, Navy Blue, Orange, Process Blue, Reflex Blue, Teal, Ultra Blue, Brown, Beige, Light Yellow, Medium Yellow, Warm Red, Fire Red, Maroon, Magenta, Purple, Black, White
Price:


4.20

(Each)

3.44

(Each)

3.05

(Each)

2.59

(Each)