Mini Brass Whistle with Polyester Braided Strap
Mini Brass Whistle with Polyester Braided Strap
#1174a Screened - Mini Brass Whistle with Polyester Braided Strap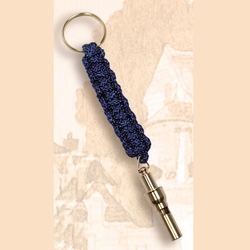 Mini Brass Whistle Keychain with polyester braided strap and key ring. This Brass Whistle features a vintage/antique look. The braided strap can be released as a survival rope during emergencies.
Normal Production Time:
1 Working Day
Product Size:
brass whistle size: 2"L x 0.25: Dia, overall size:6"
There is not any detailed option information available for this product.
Price:


12.40

(Each)

11.86

(Each)

11.34

(Each)

10.85

(Each)

10.38

(Each)
Setup Charge: $65.00 Each